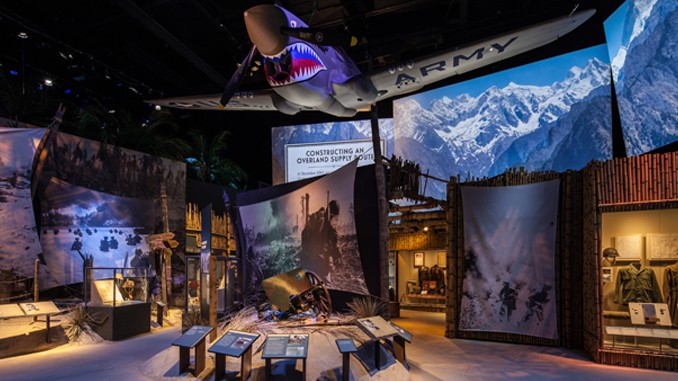 For the third year in a row, The National WWII Museum is pleased to play host to Culture Collision, an entertaining gathering that also offers New Orleans–area cultural nonprofits an opportunity to preview their upcoming seasons. Welcome back to US Freedom Pavilion: The Boeing Center.
Opened on June 6, 2000, as The National D-Day Museum and designated by Congress in 2004 as America's National WWII Museum, the Museum is now in the midst of dramatic expansion on its six-acre campus. Construction is underway on a new Founders Plaza along Andrew Higgins Drive. Just outside the windows of US Freedom Pavilion: The Boeing Center on the Col. Battle Barksdale Parade Ground, crews are erecting the soaring Bollinger Canopy of Peace, soon to rise as a new landmark on the New Orleans skyline.
Yet to come are the Liberation Pavilion, which will honor the moment of postwar liberation and its aftermath, and The Arsenal of Democracy: The Herman and George Brown Salute to the Home Front, a new exhibit inside Louisiana Memorial Pavilion dedicated to telling the story of America's journey to war. Plans are also underway for a new hotel and conference center, to stand beside the Museum's newly opened parking structure, as well as a STEM education space for hands-on learning. Another future Museum landmark, the Hall of Democracy, will be a center for study, scholarship, and outreach.
Founded by historian and author Stephen Ambrose, the Museum tells the story of the American experience in the war that changed the world—why it was fought, how it was won, and what it means today—so that all generations will understand the price of freedom and be inspired by what they learn.